Your Passion Can Change Young Lives
Are you passionate about education, committed to the success of students, and desire to make a positive difference in education? If so, Southwest Public Schools is your district of choice!
Southwest Public Schools provides a comprehensive benefits package with competitive pay and affordable insurance. Our culture is one that encourages innovation, provides opportunities for career growth and allows our staff to make a positive impact in the lives of our students and our community.
Recruitment Process
Enter Application Pool

Principal Interview

Employment Offer
Referrals
Do you know a qualified candidate who would love to work at Southwest Public Schools? Simply find the appropriate position in our Job Openings database and use the "Tell a Friend" feature on the right side.
Benefits
Southwest Public Schools continues to provide a comprehensive benefits package with competitive pay and affordable medical, dental, and vision insurance, in addition to supplemental insurance such as accident, short-term disability and cancer.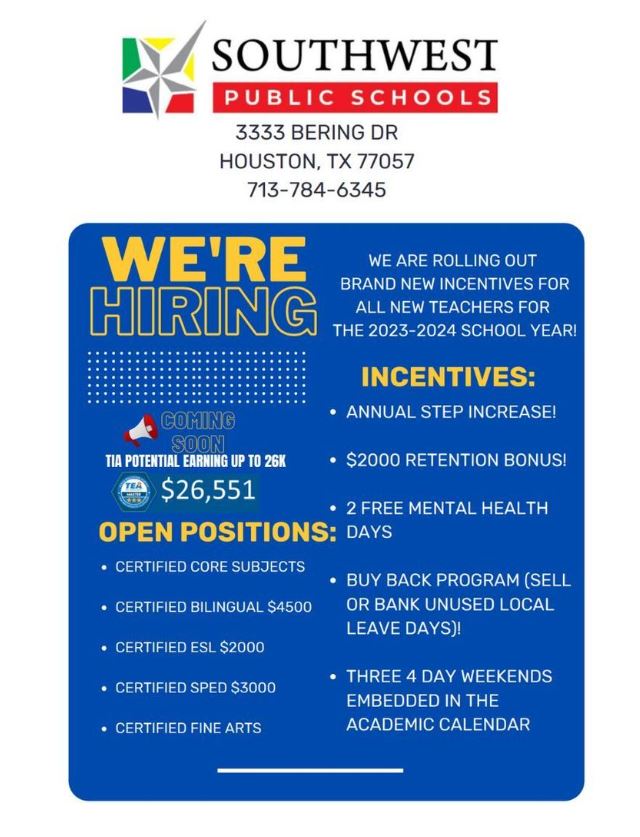 It is the policy of Southwest Public Schools not to discriminate on the basis of race, color, national origin, sex, handicap, or age in its employment practices as required by Title VI of the Civil Rights Act of 1964, as amended; Title IX of the Education Amendments of 1972; the Age Discrimination Act of 1975, as amended; and Section 504 of the Rehabilitation Act of 1973, as amended.
For information about your rights or grievance procedures, contact the Title IX Coordinator at hr@swschools.org, 713-784-6345, and/or the Section 504 Coordinator at kgokey@swschools.org, 713-784-6345.
Career Opportunities
Build your career at Southwest Public Schools and be a part of something great!
Professional Learning
Southwest Public Schools supports a collaborative culture that encourages our teachers to work together.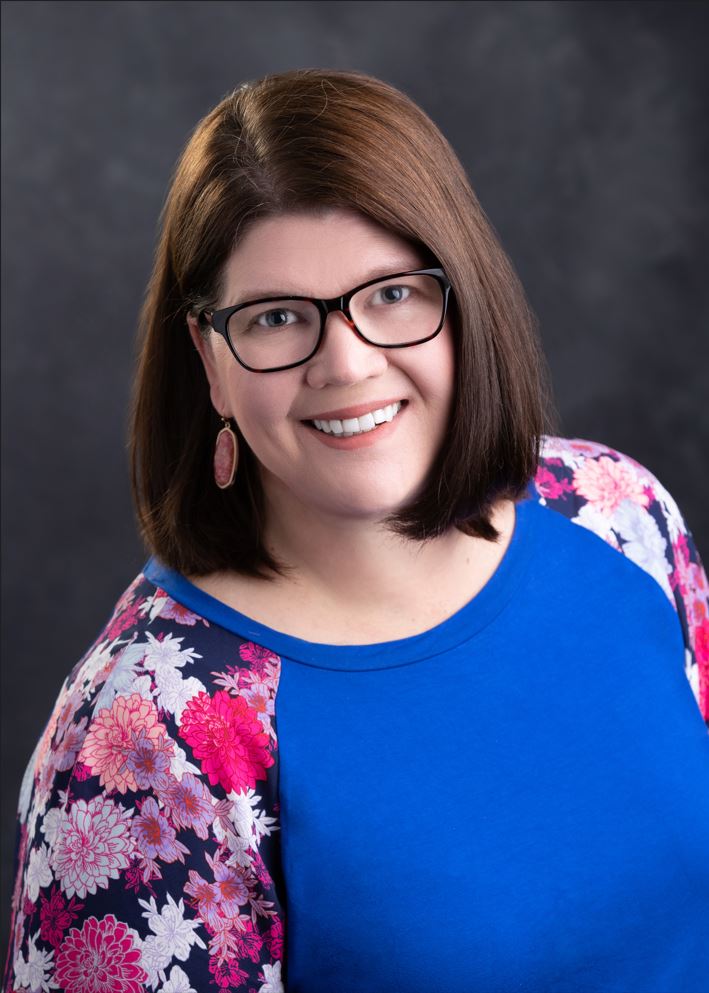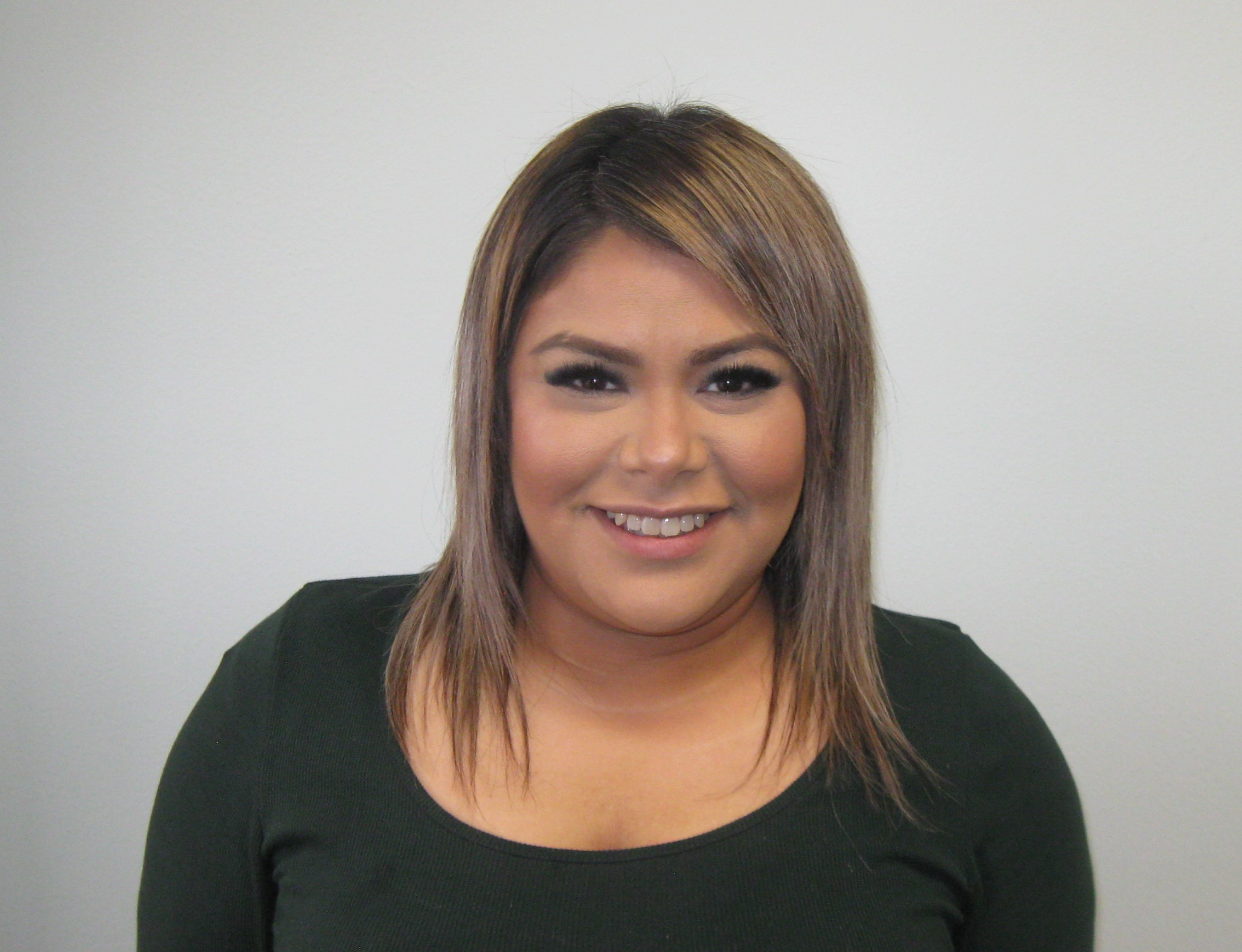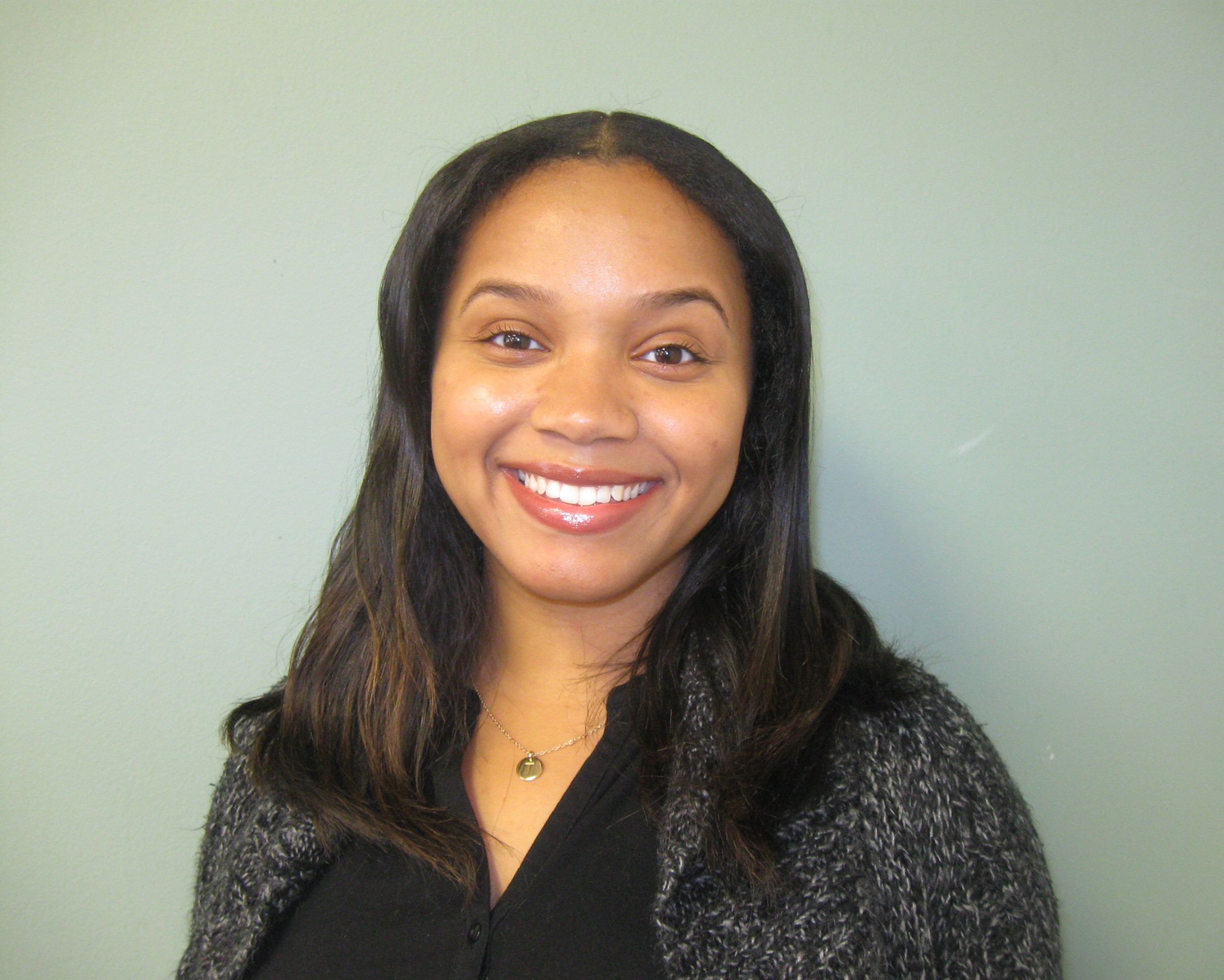 "Southwest schools is a great place to work if you want to make positive impacts for students. It is a unique educational environment where the social emotional well being of the students is just as important as their academic success."
Uyen Nguyen  
   Chief Academics Officer