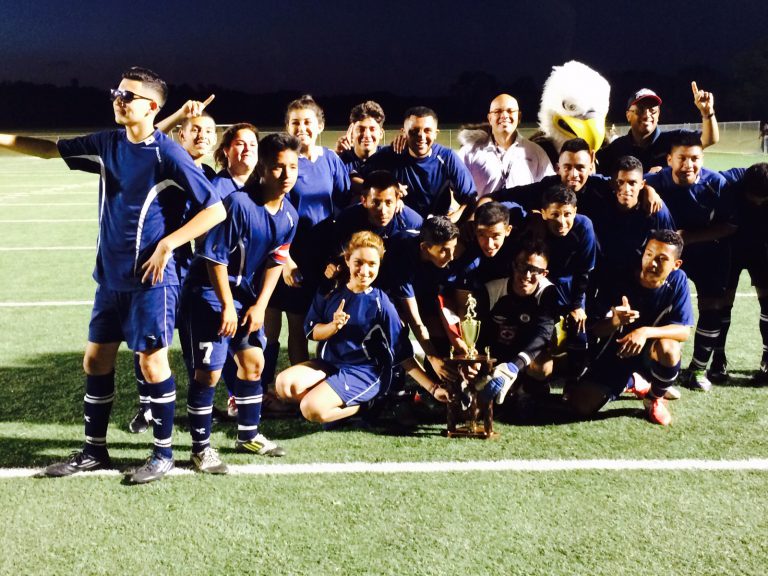 Soccer
Southwest Public Schools is proud to be home to the Texas 01 state championship soccer team. Our mission to grow as a team is far from over though. Our coaching staff and players understand that hard work and dedication plus a continual skills improvement philosophy is what will make us better as a team and as individual players.
Southwest Public Schools' students who participate in school sports enjoy enhanced social interaction. The socialization that occurs with organized sports can help a students learn effective time-management skills, initiative and the ability to work with others. Sports allow you to develop a mentoring relationship with adults and with positive, school-oriented peers. The peer culture that surrounds school sports plays an important role in the school environment. When a child feels integrated into this environment, their school performance may become stronger. Sports can provide students with a variety of character-building experiences. Students can learn valuable lessons about how to cooperate with others and play fairly, develop strong self-discipline as they strive to learn and excel at a sport.
Volleyball
Girl's volleyball is a big part of the culture in high schools across the United States and across the world and plays an important role in many young girls lives. The Lady EAGLES volleyball team was established the 2012-2013 school year. At the start of the season, The Lady Eagles were entered into the very competitive TCSAAL Volleyball league. The 2013-2014 season kicks off with a new coach, Keturah Ricks, and the girls are ready for another season of competition, self-discipline and teamwork. Each member of the Lady Eagles volleyball team are proof that team sports provide lifelong lessons and provide opportunities for growth both mentally and physically.